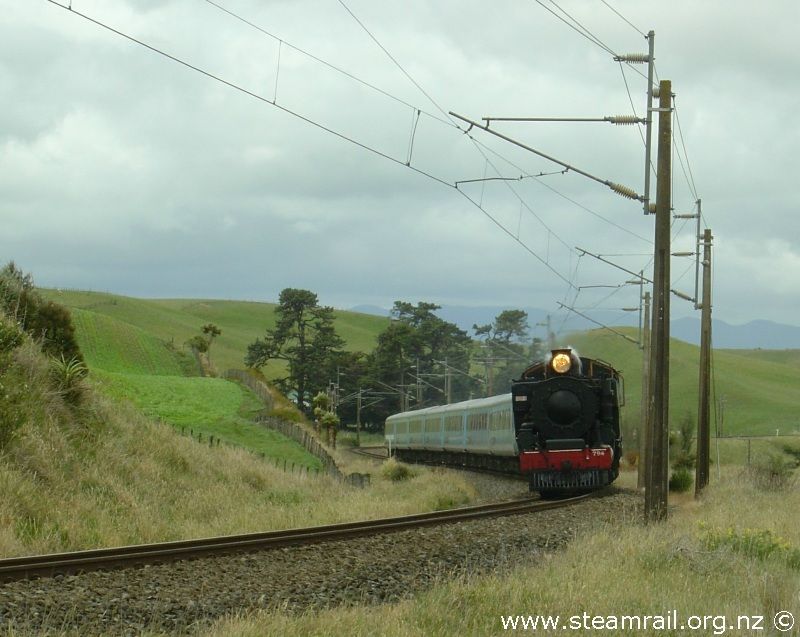 Wab794 is pulling the train north of Maewa, on the way to the loop north of Halcombe, as part of the Christmas Parade celebrations on the 12th of December 2004.
Click here for a High Resolution Image. This printable picture will be at least 646Kbytes in size.
Photo taken by Mike Higgie.